Message from the Dean of Students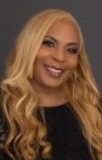 Dear Reid State Students:
I am reaching out to you as someone who cares deeply about your personal safety, health, and well-being. We are facing a public health crisis worldwide, and here in Alabama.
College faculty and staff will remain accessible to students throughout this crisis. Students should please make note of the following information:
Student Services: Through the
MyRSTC
portal, students may register for classes, view their schedule, access personal and financial aid information, and make payments.
Thanks to each of you for your cooperation, help and understanding. We know for many of our students, this is causing an unexpected disruption and yet it is one step you can take to help keep yourself and your family safe. No matter where you reside, our staff is available to help; please don't hesitate to contact us at 251-578-1313.
This global pandemic is unlike anything previously seen by any of us. We know that the Reid State Technical College family come together to achieve great things, and it is vital we unite during this crisis. The COVID-19 pandemic is forcing each of us to make sacrifices and changes.
Finally, please continue to check our RSTC website, which is being constantly updated with new information.
Sincerely,
Tangela Purifoy, Ed.D.
Dean of Students