Edith A. Gray Library and Technology Center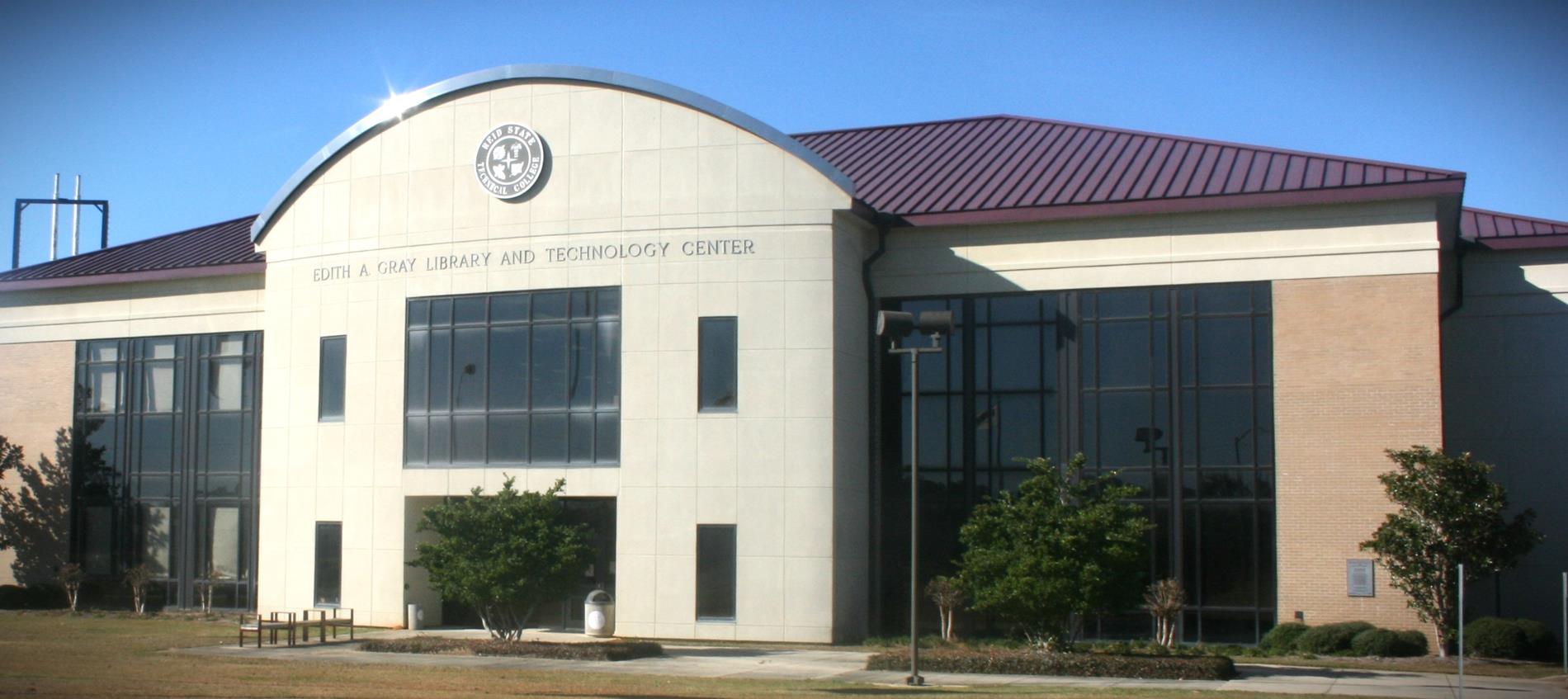 Welcome to Reid State's Edith A. Gray Library and Technology Center. The library is the gateway to the material you need for success in the classroom. The library offers access to physical materials, dedicated study spaces, printers and computers.
In addition to our physical materials, we have a robust collection of digital materials accessible from the Library Resources webpage. For assistance with resources, you can contact the library staff by phone or email. You can also schedule a time to meet one on one.
As you join the RSTC community know that the library staff is here to help you.
The Edith A. Gray Library and Technology Center

The mission of the Edith A. Gray Library and Technology Center is to provide the information resources and research services necessary to advance and support the educational and cultural needs of the students, faculty and staff at Reid State Technical College and the surrounding communities.

The Edith A. Gray Library and Technology Center opened on December 11, 2005. It is named in honor of a lifelong resident and educator of Conecuh County. The building is a two story, state-of-the-art, technologically advanced facility located at the entrance of the campus.

The library provides web-based learning resources and services including an online catalog for books, periodicals, and multimedia materials. The library's print collections consists of a Reference Collection, Alabama Collection, and a current and bound periodical collection located on the main floor of the building, a copier, printers, and computers for student use. The first floor houses the Circulating Collection as well as a collection of fiction and nonfiction best sellers. Located on the second floor are the presidential conference room, classrooms, offices, atrium, commons area, and entertainment area.

The library offers library orientation and tours, reference assistance, and bibliographic instruction. The library provides services and accessibility to users with disabilities. Additional services for patrons with disabilities are provided when requested.

Hours

Monday - Thursday
7:30 a.m. - 4:00 p.m.

Friday
7:30 a.m. - 1:00 p.m.